RIO DE JANEIRO HIV CLINICAL FORUM 2020:

OPTIMIZING TREATMENT
​
The Rio de Janeiro HIV Clinical Forum 2020: Optimizing Treatment provides challenging plenary lectures (in Portuguese and English) followed by ample time for Q&A and debate in order to bridge the knowledge gap between experts and the HIV treating community in Brazil. The program includes clinical case presentations to discuss real-life challenges.
​
This forum meeting is scheduled as an official pre-conference to VII INFECTO Rio 2020 which is in line with the schedule and program of the conference to easier access the virtual components as a healthcare professional.
This program will feature challenging plenary lectures followed by ample time for Q&A and debate, stimulating interaction, and the sharing of knowledge within the HIV-treating community.
​
​
​
BACKGROUND
The HIV Clinical Forum is a series of interactive programs that provide an independent scientific program on emerging topics in HIV involving experts where HIV clinicians and allied healthcare professionals receive updates on the latest developments related to HIV management, where they can share their clinical experience and present the results from their ongoing and completed cohorts/ research programs.
Furthermore, the HIV Clinical Forum provides an educational setting where healthcare professionals can acquire specific skills that will enhance their capabilities to interpret research results and even develop new research projects.
​
​
​
MATERIALS
HAVE A LOOK AT THE PREVIOUS MEETING'S PRESENTATIONS AND CONTENT HERE:
Sociedade de Infectologia do Rio de Janeiro
Brazil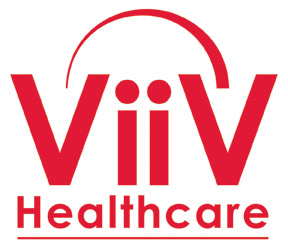 The Rio de Janeiro HIV Clinical Forum 2020 is supported by an independent educational grant from ViiV Healthcare.
​
ViiV Healthcare was not involved in the development of content or selection of faculty for this educational activity.
PRACTICAL INFORMATION
We trust that the following information (in alphabetical order) will assist you in organizing your registration to the Rio de Janeiro HIV Clinical Forum: Optimizing Treatment.
Certificate of Attendance
A certificate of attendance will be sent by e-mail, provided that the post-meeting evaluation survey is completed.
​
Disclaimer
This forum meeting is intended for educational purposes only and aims to offer participants the opportunity to share information. The Organizing Secretariat of the meeting, Virology Education, cannot accept any liability for the scientific content of the sessions or for any claims which may result from the use of information or publications from the meeting. Virology Education disclaims all liability for injuries or losses of whatever nature incurred by individuals attending this forum meeting.
​
Language
The official languages of this meeting are Portuguese and English.
​
Meeting Materials
An official program and speaker's bios will be sent by e-mail one day prior to the virtual forum meeting.
​
Payment and Procedure of Online Registration
Registration is organized by INFECTO Rio 2020. For more information including registration fees, visit their website here. Registration is free of charge to all healthcare practitioners. For any other questions, please contact the Organizing Secretariat e-mail: Jesper@vironet.com.
​
Related Meetings
The Rio de Janeiro HIV Clinical Forum will take place on 6 November 2020, as part of the INFECTO Rio 2020. For more information, please visit their website here.
For any inquiries or questions, please contact Virology Education at info@virology-education.com or call +31 (0)30 230 7145. You can also contact us by filling out the contact form.
Inna Laven
Project Manager
Jesper Niesen
Project Coordinator