LONDON, UK FALL 2020 (TBC)
NURSES & PHARMACISTS
HIV CLINICAL FORUM
CORONAVIRUS UPDATE: 2 APRIL 2020
​
With the latest events relating to COVID-19, we have decided to postpone the Nurses & Pharmacists HIV Clinical Forum 2020: Optimizing Treatment with the intent to reschedule it for Fall 2020. The meeting is set to take place in London, UK.
​
We are working with the Organizing Committee and other stakeholders in order to find a new date for this forum meeting. We are assessing all of our options and hope to provide more information soon. Please check back here for the latest information.
We are available to answer any questions or concerns that you may have about your participation at the Nurses & Pharmacists HIV Clinical Forum 2020: Optimizing Treatment. For more information, please contact Mrs. Dagmar Jónasdóttir at dagmar@vironet.com.
To stay updated on developments in relation to this forum meeting, make sure you are signed up for our newsletter.
​
​
​
NURSES & PHARMACISTS HIV CLINICAL FORUM 2020: OPTIMIZING TREATMENT
This forum meeting provides an independent scientific program involving the world's leading experts and is specifically designed for the European Nurses and Pharmacists HIV healthcare professionals with the focus on optimizing treatment for their patients.
​
This program will feature challenging plenary lectures followed by ample time for Q&A and debate, stimulating interaction and the sharing of knowledge within the HIV-treating community in Europe. The program will end with a networking reception for community building; thus, providing delegates with the unique opportunity to meet their colleagues in a focused and scientific setting.
Access the meeting proceedings of the
HAVE A LOOK AT THE PREVIOUS MEETING'S PRESENTATIONS AND CONTENT HERE:
NURSES & PHARMACISTS HIV CLINICAL FORUM 2019
​
Last year's edition of the Nurses and Pharmacists HIV Clinical Forum was organized on 2 October 2019, prior to the BHIVA Conference. The forum attracted nearly 60 participants, from 8 countries. The focus of last year's meeting was to bring together the regional nurses and pharmacists working in the field of HIV to share and discuss the newest data and their implications. The program featured several invited lectures, and clinical cases and discussions.

Feedback from the participants showed that the workshop was very well received. All of the respondents reported that they intend to incorporate the new information from the workshop into the care of their patients, 98% of the respondents indicated that the lectures have increased their knowledge and 98% of the repondents said that they would recomment this program to their colleagues.
BACKGROUND

The HIV Clinical Forum is a series of interactive programs that provide an independent scientific program on emerging topics in HIV involving experts where HIV clinicians and allied healthcare professionals receive updates on the latest developments related to HIV management, where they can share their clinical experience and present the results from their ongoing and completed cohorts/ research programs.

Furthermore, the HIV Clinical Forum provides an educational setting where healthcare professionals can acquire specific skills that will enhance their capabilities to interpret research results and even develop new research projects.
Erasmus Medical Center,
The Netherlands
Sheba Medical Center,
Israel
Laura Waters
MD
Central & North West London NHS Trust,
United Kingdom
Register for the
Nurses & Pharmacists
HIV Clinical Forum
PROGRAM
​
The program will be announced soon!
REGISTRATION FEES
​
Registration is free of charge for all nurses, pharmacists, and other healthcare professionals*. A registration fee applies to other individuals.

*Healthcare practitioners are defined as professionals that provide any type of health care service to patients living with HIV. If you are not sure, please do not hesitate to contact us at dagmar@vironet.com.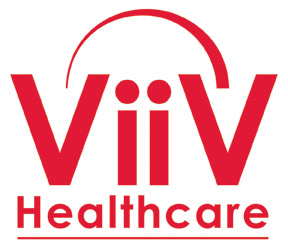 The Nurses & Pharmacists HIV Clinical Forum 2020 is supported by an independent educational grant from ViiV Healthcare.
​
ViiV Healthcare was not involved in the development of content or selection of faculty for this educational activity.
PRACTICAL INFORMATION
​
Practical Information
We trust that the following information (in alphabetical order) will assist you in organizing your registration and stay in London, UK.
​
Badges
Make sure to pick up your badge at the Registration Desk. All participants are requested to wear the badge at all times during the conference to ensure admission to the meeting and venue.
Certificate of Attendance
A certificate of attendance will be sent by e-mail after the workshop.
Conference materials
Conference materials can be obtained upon registration at the meeting room.
Conference language
The official conference language is English.
Disclaimer
This workshop is intended for educational purposes only and aims to offer participants the opportunity to share information. The Organizing Secretariat of this workshop, Virology Education, cannot accept any liability for the scientific content of the sessions or for any claims which may result from the use of information or publications from this workshop. Virology Education disclaims all liability for injuries or losses of whatever nature incurred by individuals attending the workshop.
​
Liability and insurance
By registering for the conference participants agree that the organizers do not accept responsibility for medical-, travel- or personal insurance. Participants are advised to take out their own insurance policies.
Media representation
For rates and conditions, please visit the registration page of this conference.
Meeting venue
To be confirmed.
Internet access
Information on internet access in the venue will follow shortly.
​
Payment and procedure of on-line registration
Registration can be done through the following link.
Photographs, audio and video recording
Photographs as well as audio and video recordings are not permitted at the official meeting sessions. Only the official medical writer, appointed by the organization, may make recordings. All presentations, will be posted on the workshop website (under Workshop Materials) as soon as possible after the workshop is finished, provided the speaker has given permission to do so.
For any inquiries or questions, please contact Virology Education at info@virology-education.com or call +31 (0)30 230 7147. You can also contact us by filling out the contact form.
Dagmar Jónasdóttir
Project Manager