CORONAVIRUS UPDATE: 3 August 2020
​
The Chinese HIV Clinical Forum 2020: Optimizing Treatment is scheduled to take place on 20 and 21 October as a virtual forum meeting in October. To keep the meeting accessible to all our participants, virtual participants can attend plenary sessions and roundtable discussions during the day of the meeting.
We are available to answer any questions you may have about your participation at the Chinese HIV Clinical Forum 2020: Optimizing Treatment. For more information, please contact Ms. Weixi Yuan at Weixi@vironet.com.
To stay updated on developments in relation to this forum meeting, make sure you are signed up for our newsletter.
​
​
​
CHINESE HIV CLINICAL FORUM 2020: OPTIMIZING TREATMENT
​
This forum meeting provides challenging plenary lectures (in Chinese and English) followed by ample time for Q&A and debate in order to bridge the knowledge gap between experts and the HIV treating community in China. The program includes clinical case presentations to discuss real-life challenges.
​
​
​
BACKGROUND
The HIV Clinical Forum is a series of interactive programs that provide an independent scientific program on emerging topics in HIV involving experts where HIV clinicians and allied healthcare professionals receive updates on the latest developments related to HIV management, where they can share their clinical experience and present the results from their ongoing and completed cohorts/ research programs.
​
​
​
MATERIALS
Access the meeting proceedings of the
HAVE A LOOK AT THE PREVIOUS MEETING'S PRESENTATIONS AND CONTENT HERE:
PROGRAM
The program to this forum meeting will be announced soon.
Register now for the
Chinese HIV Clinical Forum 2020
Virtual Meeting | 20 - 21 October
Please note: this is a virtual forum meeting. To access this workshop, you must register online!
REGISTRATION
Registration is free of charge for all healthcare practitioners*. A registration fee applies to other individuals.

*Healthcare practitioners are defined as professionals that provide any type of health care service to patients living with HIV. Please contact the Conference Secretariat for more information at Weixi@vironet.com if you are not sure.
​
The Chinese HIV Clinical Forum 2020 is supported by an independent educational grant from ViiV Healthcare.
​
ViiV Healthcare was not involved in the development of content or selection of faculty for this educational activity.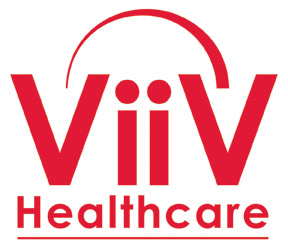 PRACTICAL INFORMATION
​​
We trust that the following information (in alphabetical order) will assist you in organizing your registration to the Chinese HIV Clinical Forum 2020: Optimizing Treatment.
​
Certificate of Attendance
A certificate of attendance will be sent by e-mail, provided that the post-meeting evaluation survey is completed.
Disclaimer
This forum meeting is intended for educational purposes only and aims to offer participants the opportunity to share information. The Organizing Secretariat of meeting, Virology Education, cannot accept any liability for the scientific content of the sessions or for any claims which may result from the use of information or publications from the meeting. Virology Education disclaims all liability for injuries or losses of whatever nature incurred by individuals attending this forum meeting.
Language
The official languages of this meeting are Chinese and English.
​
Meeting Materials
An official program and speaker's bios will be sent by e-mail one day prior to the virtual forum meeting.
Payment and Procedure of Online Registration
Registration is free of charge to all healthcare practitioners. You will get a confirmation of the registration within 1-5 business days. If you did not receive a confirmation, please contact the Organizing Secretariat e-mail: Weixi@vironet.com.
​